Are you driven to give smiles?
Triple your impact with our 2:1 match to Operation Smile this giving season.
To donate now, scroll to the bottom of this page and select one of the gold "Donate now" buttons. If you were directed here by a Stryker employee they will have instructions to help you decide which opportunity will contribute to their fundraising goals.
Your gift helps children around the world get the safe surgical care that they deserve. And when you give through the Stryker Smiles 2021-2022 campaign, your donation will be matched 2:1 up to $150,000.00 or until March 31 (whichever comes first!).
At Stryker, we're incredibly driven to help fund critically needed surgical care for children with cleft conditions in low- and middle-income countries. Are you?
Our 2:1 match means that your $20 donation becomes $60, your $50 donation becomes $150—and so on.
Together, we can change the lives of children with cleft conditions who are suffering from malnutrition, breathing problems, speech issues, bullying, isolation and so much more.
Looking for another way to give? Consider purchasing a Smile Maker bear or t-shirt. All proceeds up to our goal of $150,000.00 will also be matched 2:1.
Featured fundraiser
Driven to give smiles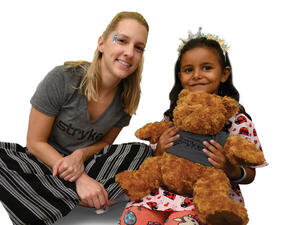 Featured fundraiser
Driven to give smiles (OUS)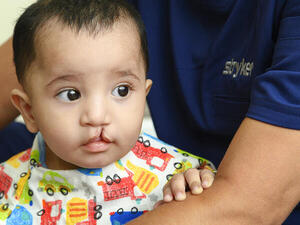 Featured fundraiser
Driven to give smiles (Canada)
Featured fundraiser
Driven to give smiles (Ireland)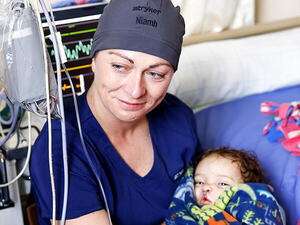 Featured fundraiser
Driven to give smiles (UK)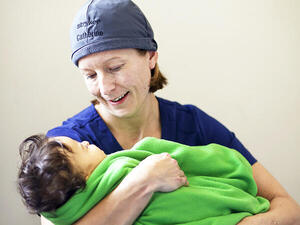 Featured fundraiser
Driven to give smiles (Australia)