Few organizations match the reach of the American Red Cross. Through our international network of Red Cross and Red Crescent Societies, we serve people around the world, but it all starts here in our community. Every day, our neighbors volunteer for the Red Cross. They help one another pick up the pieces after home fires and other disasters. They donate lifesaving blood to patients in need like cancer victims and mothers giving birth. They save lives with their own hands, using CPR, AED and first aid skills.
When you donate to a Red Cross chapter, your gift will be designated to your local chapter based on your zip code, and it will make this critical work possible.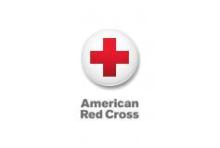 How Donations Work
Click any 'Donate Now' button and then decide your donation amount. You will then be forwarded to your payment processor of choice. Once your donation has been processed it will be sent to your charity of choice.
Need Some Help?