Help people affected by the Libya floods.
On Sunday, September 10, Tropical Storm Daniel hit northeastern Libya, bringing high winds and sudden, heavy rainfall. The storm affected major population centers including Benghazi, Tobruk, Toukra, Talmeitha, Almarj, Taknes (Al Jabal Al Akhdar), Al Owailia, Bayada, Albayda, Shahhat, Sousa, and Derna. On the coast, the city of Derna has been severely affected. Dams have been heavily damaged, causing flooding and entire neighborhoods being swept into the sea.
Health infrastructure, electricity, telecommunication and roads have been damaged during the flooding. The damage to roads and bridges create challenges in accessing the affected areas. Communication and power lines are down, and video shared by the Libya Red Crescent Society (LRCS) and other sources show submerged cars, collapsed buildings, and torrents of water rushing through streets.
The death toll has continued to rise in the impacted areas and it's now estimated that more than 6,000 people have died in these floods, with over 5,300 injured. Additionally, at least 10,000 people are still missing and more than 30,000 people have been internally displaced.
Emergency shelter, health services, mental health services, access to clean water and proper sanitation, food assistance and non-food items such as hygiene kits, cooking utensils and other basic items are critical needs at this time.
The Libyan Red Crescent Society teams and volunteers were the first on the ground, evacuating people and providing first aid and search and rescue efforts amidst limited resources. As relief efforts continue, the Libyan Red Cross priorities are to provide first aid to survivors, provide basic assistance, psychosocial support and search for the missing and reunite families. The American Red Cross is coordinating with the global Red Cross and Red Crescent network to monitor the events and stands ready to assist as requested.
To support the Libyan Red Crescent Society's relief efforts, the International Federation of Red Cross and Red Crescent Societies (IFRC) has issued an appeal for more than $11M over 15 months. The appeal serves as a framework by which the global Red Cross and Red Crescent network will mobilize assistance from their respective countries and is focused on basic assistance including the distribution of relief supplies, essential household items, shelter support, access to health and mental health services, access to clean water, and early recovery programming to the hardest hit population of 200,000 most vulnerable people.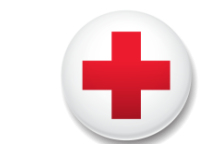 How Donations Work
Click any 'Donate Now' button and then decide your donation amount. You will then be forwarded to your payment processor of choice. Once your donation has been processed it will be sent to your charity of choice.
Need Some Help?